UsageReport Downloader for Amazon Web ServicesTM is a simple tool to download all you usage reports with one click.
Install UsageReport Downloader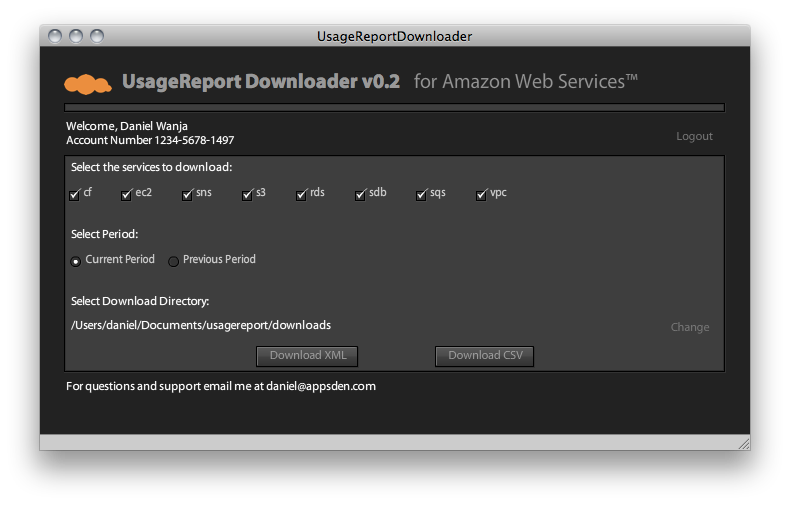 The files are download in your documents folder. You can change the default folder. You selection is kept for the next time.
Click the Download XML or Download CSV button to choose which format the report should be downloaded from and off you go…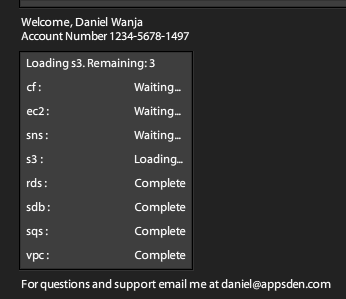 All you files are download to the select download folder (here /Users/daniel/Documents/usagereport/downloads/Current\ Billing\ Period)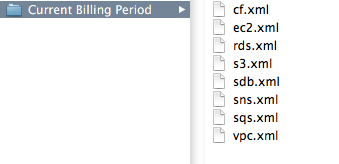 When the application start it checks if you already logged in and you will see the following message.

You can stay logged in between launching the application, we recommend that you log out once you download all you files.
If you need to login just enter your email and amazon password as usual for https://aws.amazon.com.

If you use the authentication tokens for signing in you will be presented this additional screen:

Et voila…Happy downloading!
Please contact me at daniel@appsden.com for any bugs, issues, questions.
Enjoy!
Daniel Wanja